MP's REPORT TO BRENTFORD & ISLEWORTH RESIDENTS
December 2018
I provide regular updates on my work to local residents. You can find previous reports of my work on my web site; www.ruthcadbury.co.uk I also report regularly on my Facebook page and via Twitter @RuthCadbury
You can see full details of my questions and speeches, and get Regular updates about my Parliamentary activities on TheyWorkForYou

ROAD JUSTICE: I sponsored and led a debate on Road Justice and the Legal Framework ...
focusing on the need to increase sentences for drivers who kill or seriously injure pedestrians and cyclists in road crashes. We also addressed; the loophole whereby drivers exceeding 12 points too often avoid a ban by pleading "exceptional circumstances", the inadequate maximum sentence for leaving the scene of a crash, and on car-dooring.
BREXIT: Brentford & Isleworth voted to Remain in the EU ...
and the majority would have been greater had the thousands of EU citizens living here been able to vote.  But even if the constituency had voted to Leave, I would still be voting against Teresa May's deal and against crashing out of the EU with no deal.  Both will make the UK poorer, weaker and more isolated on the world stage.  Her deal is not what Leave supporters voted for and brings the opposite of what was promised; no new trade negotiations, the ending of our rights, wrecking jobs and having no say in the EU. More or less what the Remain campaigns predicted would happen. Even the Tory Brexiteers are admitting that the UK will be worse off outside the UK.

The future of the UK is more important than the choice between a bad deal or no deal, so it was refreshing to hear that May also offered No Brexit.  I'm pleased that the Labour front-bench is pursuing a second referendum if we can't trigger a general election (which seems highly unlikely). By the time you read this we may be clearer about the possibility to put the whole issue of Brexit back to the people with options including that of remaining in the EU.  Most of my in-tray on Brexit has been supportive of my stance, but a few people write to say we should leave, so that we can "reclaim sovereignty".  I'm afraid I can't see the point of leaving a union of sovereign nations in order to make our country between £17bn a year (with EEA Rules) and £81bn (No deal) worse off,  Those communities that will be worst affected in Wales, the Midlands and the north are now showing in polls as supporting Remain.  What we have had through EU membership is strong environmental and consumer standards, rights at work and freedom of movement, and rising prosperity.  Furthermore, if any Government wanted to restrict Freedom of Movement to, say, long-term unemployed people, it could do so under current EU rules.
During November;
I signed the cross-party amendment to the Finance Bill to get the government to publish an economic impact assessment comparing the May's Brexit offer to the existing deal we have as a full voting EU member.
When Teresa May brought the Withdrawal Agreement to the House, I was the one MP to ask about the impact that ending free movement would have on young people's futures of living, studying and working in Europe and pointing out the University sector will lose 100m euros in research funding and the Erasmus programme may not survive.
I co-signed a letter to immigration Minister Caroline Nokes over the shameful chaos facing EU citizens living in the UK.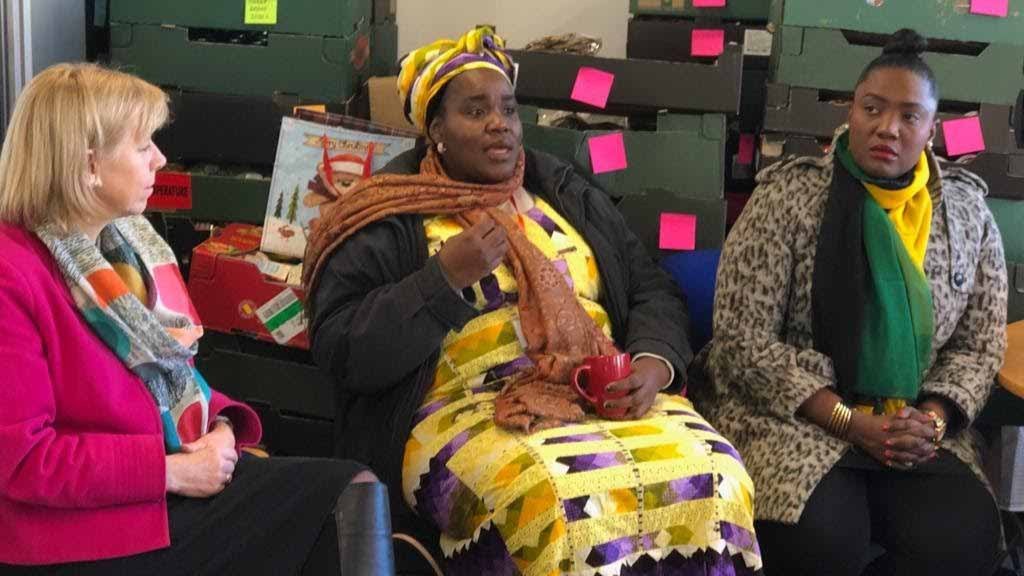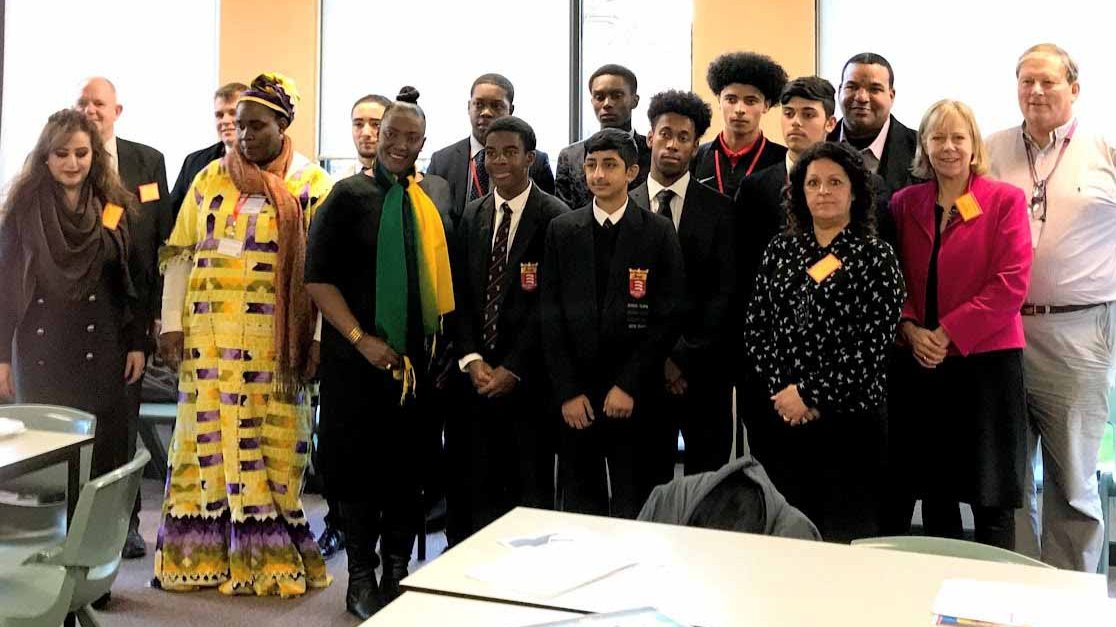 It was a pleasure to welcome MPs from 5 Commonwealth Countries to the constituency. At Hounslow FoodBox they saw how community action supports those with no money thanks to the Government's Welfare changes. Then at Isleworth & Syon School they toured the school with the students and learned about their education and aspirations
Women MP's from around the World ….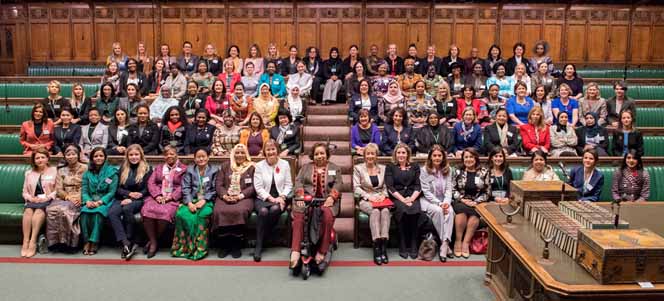 Photo: UK Parliament/Jessica_Taylor]
… met in Westminster at a one-day conference.  It was fascinating to hear of the challenges other MPs face; the MP from NE Nigeria where women literally cannot have a role outside the home unless, like her, their father and husband support them and provide security. Or the MP from Afghanistan seeking the basic right to live for her constituents
I met the UN Rapporteur on Poverty Philip Alston with other MPs, and told him of the impact that Universal Credit has had in Hounslow, one of the first boroughs to roll-out to families.  His subsequent report painted a damning picture of the extent of poverty in the UK. He said that the UK is breaking human rights obligations – UK Poverty is a political choice. His report made headline news, and was rubbished by Tory Ministers – shameful.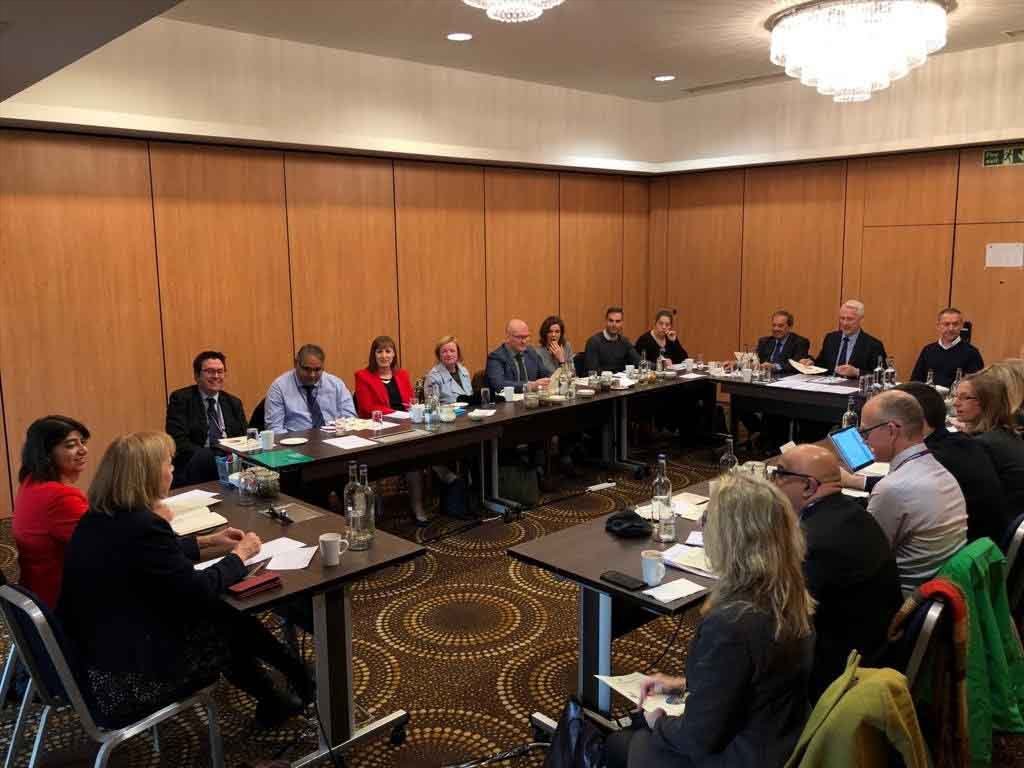 Headteachers from Hounslow's Secondary schools met Seema Malhotra and I to brief us on the cuts to real terms funding they face as a result of rising costs (the unfunded element of the teachers' pay rise and pensions) and standstill budgets. They have already sustained an 8% real terms funding cut since 2010, and they have to cope with rising numbers of children experiencing  mental health and other challenges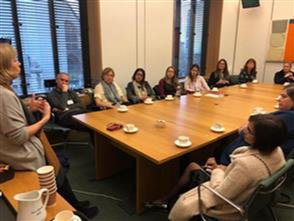 I also welcomed representatives of our Parent Teacher Associations to Parliament to explain my role and for them to share their concerns of government policy on children's education.
Almost 5% of my constituents have Diabetes, most of whom will have the preventable Type 2 version. 10% of the NHS budget is spent on diabetes-related issues. On World Diabetes Day, with DiabetesUK I had my blood levels tested and also joined staff and patients at Brentford Health Centre at their Diabetes Awareness Day.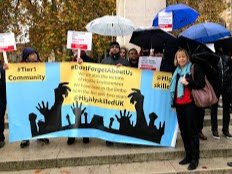 I met highly skilled migrants protesting outside Parliament about clause 322(5) of the Immigration Bill. This lumps everyone applying for leave to remain in the UK, who has had a query over their tax bill many years ago, into the same category as terrorists. It's yet another facet of the Home Office's hostile environment.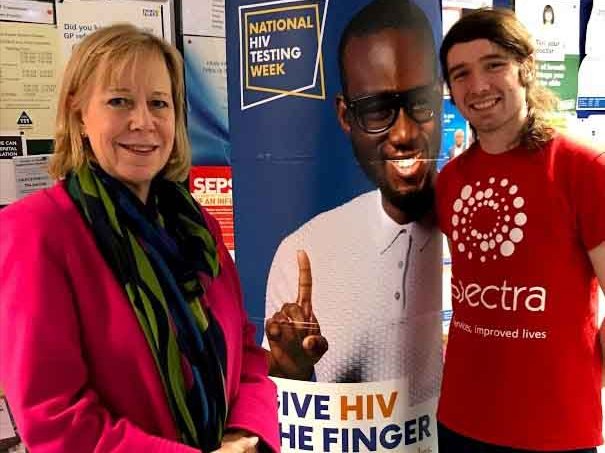 International AIDS Awareness Day:  My colleague Lloyd Russel Adams spoke movingly in Parliament about his own HIV diagnosis at an Adjournment debate. And I went to Chiswick Health Centre to meet the team raising awareness of the need for testing. I learned  that our borough has a higher than expected rate of HIV and Aids, mainly but not exclusively, among the sub-saharan African Community.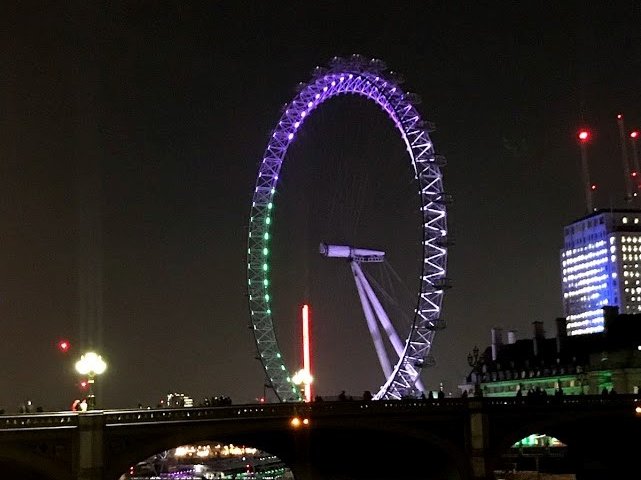 The London Eye in Suffragette colours 100 years after Women could stand for Parliament.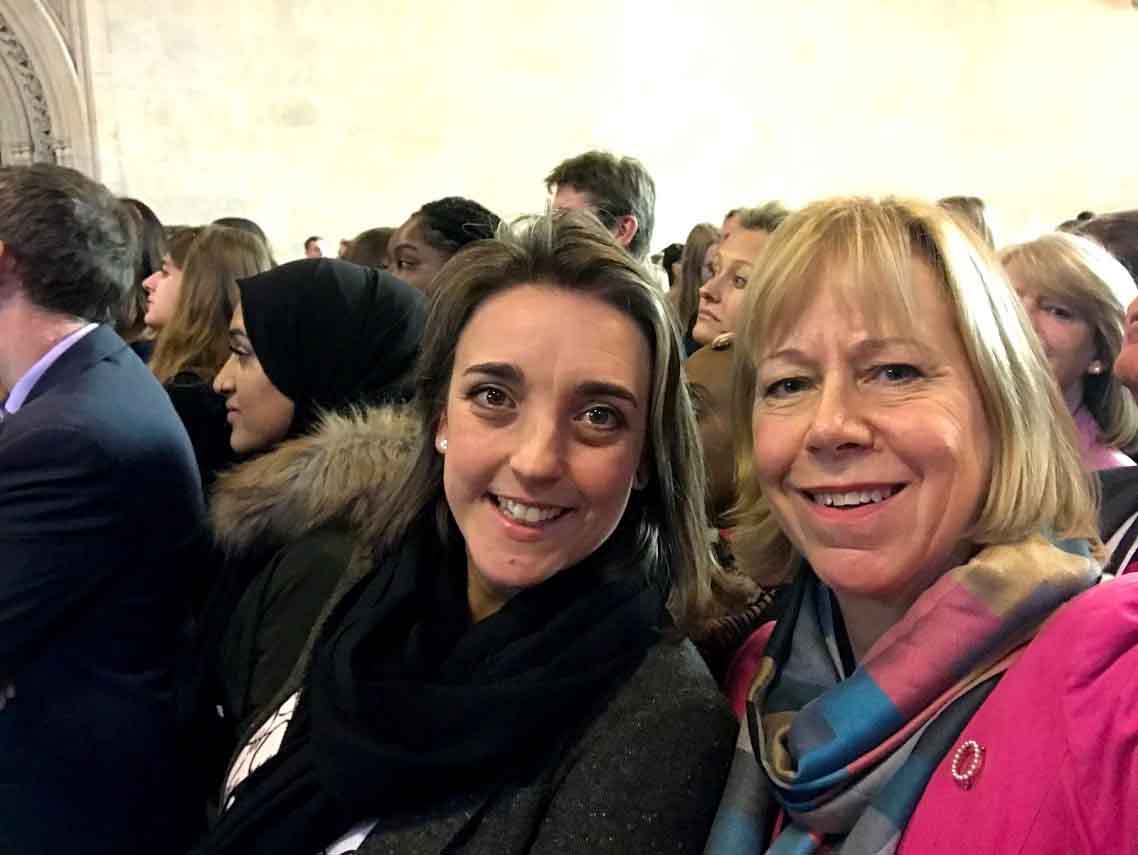 I took part in the 50:50 Ask her to Stand Day in Parliament, exactly 100 years to the day after the Qualification of Women's Act was passed allowing some women to vote and enter Parliament.  I met up with Alison, who had not considered standing before now.
Since 1918 there have been 4,503 male MPs & just 491 women (I'm number 441)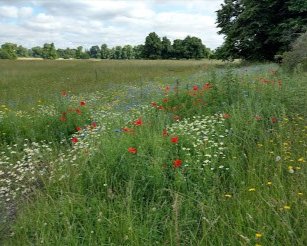 Syon Park – appeal decision
The allotments on Park Road in Isleworth are saved! The allotment holders, the Isleworth Society and local councillors ran a robust campaign that ensured Hounslow Planning Committee refused the planning application by the Duke of Northumberland's Syon Park estate, to build housing on the land and move the allotments to just inside Lion Gate. The Planning Inspector upheld the refusal due to the impact on the Capability Brown landscape and the loss of Local Open Space. This means the Syon Park estate team will have to find another way to fund the £15m needed to restore the house, in particular to replace the crumbling façade of the house and extend the range of community events and discounts at Syon Park.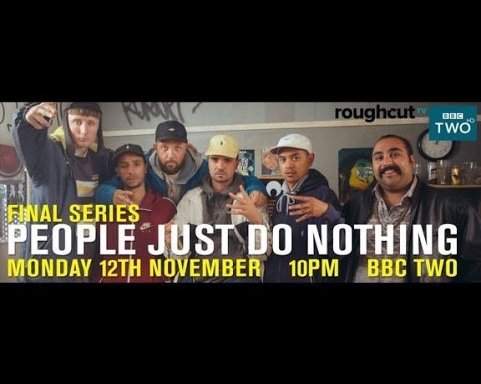 Brentford and Brentonians
feature large in the final series of this mad mockumentary about a hapless bunch of lads running a pirate radio station.
Watch it on iPlayer Catch-Up. (I'm biased as I knew 2 of the stars when they were growing up).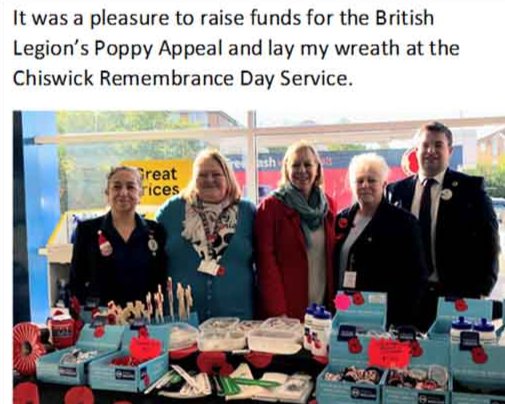 Bus changes proposed by TfL in Isleworth
are making local residents and workers very angry. I have been campaigning with the Labour team with a petition to go to TfL to withdraw the proposals to the 110 and H37. To find out more and make your views known, go to the TfL site.
In other news.....
I am so pleased that Chiswick Oasis have reached their target and now have enough funding to build a Green Wall along the A4 and make a community space between St Mary's Catholic Primary and William Hogarth Schools.
I held the next Coffee Morning in my series; in Riverside Ward in Chiswick. 80 people came to meet me, hear of my views particularly on Brexit, and also to meet their neighbours.
KEEPING IN TOUCH
Twitter: @RuthCadbury Web: www.ruthcadbury.org.uk Facebook: " RuthCadburyMP"
 The personal email address I use for Labour Party issues is RuthCadburyMP@gmail.com
 Casework: for issues to raise with me as your MP, please contact my office: ruth@ruthcadbury.org.uk Tel: 020 8581 3646 or write: Ruth Cadbury MP, House of Commons, SW1A 0AA. I hold weekly advice surgeries, please get in touch for an appointment. Many issues can be dealt with quickly be email or a phone call which saves waiting for the next available surgery.
For Diary & Parliamentary Office: email ruthcadburymp@parliament.uk Tel: 020 7219 8590
Printed from an email sent my Ruth Cadbury MP {domain.address}