MP's REPORT TO BRENTFORD & ISLEWORTH
RESIDENTS; February 2019
I provide regular updates on my work to local Labour party members and supporters. You can find previous reports of my work on my web site; www.ruthcadbury.co.uk I also report regularly on my Facebook page and via Twitter @RuthCadbury
You can see full details of my questions and speeches, and get Regular updates about my Parliamentary activities on TheyWorkForYou
HEATHROW EXPANSION LATEST:
The marketing/consultation process trundles on…

In the New Year Heathrow announced they want another 25,000 flights even if Runway 3 doesn't go ahead, but that new delight doesn't feature in their current consultation that closes on 4th March.
Much of Heathrow's consultation covers airspace changes for flights well away from the airport. For us under the final approach paths (current or future) there's no variety of route possible. But Heathrow are asking 3 "devil or deep blue sea" questions relevant to our communities;
Should the current Westerly preference (70% of the time planes land over London and take-off over Windsor) remain? Or should the preference shift to nearer 50:50?
Should the first flights arrive at 5.45am with planes landing on both runways every morning until daytime operation starts at 7am? OR should the 1st plane land at 5.305am on one runway and alternating runways every other week?
With 3 Runways, should the alternation pattern deliver longer periods of respite less often OR a pattern that deliver shorter respite periods more often
You can find out more by attending Heathrow's Consultation Events, going on their consultation websites (for more information click here); or one of the local Public Meetings
Heathrow's next local exhibition:
2pm - 8pm, Friday, 22 February
Holiday Inn, Brentford, TW8 8GA
Public Meetings:
Brentford & Hounslow Against Runway 3
7pm - 9pm, Thursday, 28th February
Nishkam School, Syon Lane, TW7 5PN

BREXIT – So it's the beginning of February and we're no further forward on exactly what Brexit means – not yet at a point the Government should have been at before Article 50 was triggered (and why I voted against triggering A50 two years ago).
On the 15th January I voted against Theresa May's Brexit Withdrawal Agreement. I believe that, compared to our current membership of the EU & its agencies, her deal would have left our economy poorer, our businesses weaker, our nations more divided and our international reputation in tatters. 
Then on the 29th the Prime Minister undid the agreement she said couldn't be undone, that she knows cannot be delivered, and the EU have been adamant they won't amend.  On the same evening I voted for the Grieve, Cooper, Reeves and Dromey-Spelman amendments, all of which were opposed to no-deal, and I voted for the Labour front-bench amendment avoiding no deal and instead seeking a form of customs union. I voted against the Tory Brady amendment seeking alternative arrangements to avoid a hard border in Ireland.
Despite the Spelman/Dromey "No to No Deal" amendment being carried, it is still possible that the UK will crash out with no deal on the 30th March. This means all the agreements, standards and regulations that the UK has negotiated and operated with as a member of the EU over 40 years become null and void overnight.  Parliament cannot properly scrutinise the many hundreds of law-changes in the few remaining weeks we have.   We will be crashing out of our biggest trading market by far, and also will cease to be party to 750 international treaties, and trade agreements, with over 60 countries. Many of these took years to negotiate, will take years to agree and replace, and when negotiating with the EU, China, and the US, the UK will be the weaker partner.
With an impasse in Parliament I feel it's even more important to give the public a choice between the final Brexit deal, and our existing relationship with the European Union.  In 2016 the option was a straight "Yes" or "No" with no details about the nature of leaving, and few this side of the Irish sea considered how leaving the EU could be done within the Good Friday Agreement that brought peace to Northern Ireland.  As I've said many times, Brexit would have a huge impact on everything from our ability to import lifesaving medicines, the viability of our high skilled manufacturing industry, and our ability to fight cross border crime.
My views on Brexit are backed up by the many hundreds of emails letters and messages I've had from constituents.  Over 90% of them support my view, whilst the remaining ones are split between supporting No Deal, supporting May's deal and supporting another deal.
LOAN CHARGE: I recently met some local self-employed people...
just some of an estimated 50,000 nationally who have been suddenly hit with massive unexpected retrospective bills by HMRC. From 1999 they sought to reduce their admin costs, on advice, by signing up for a loan scheme deemed as allowable tax-avoidance. Until two years ago HMRC did not challenge the schemes, and those using them declared them in their annual tax assessment. The 2016   Budget    introduced   a   loan   charge   on   all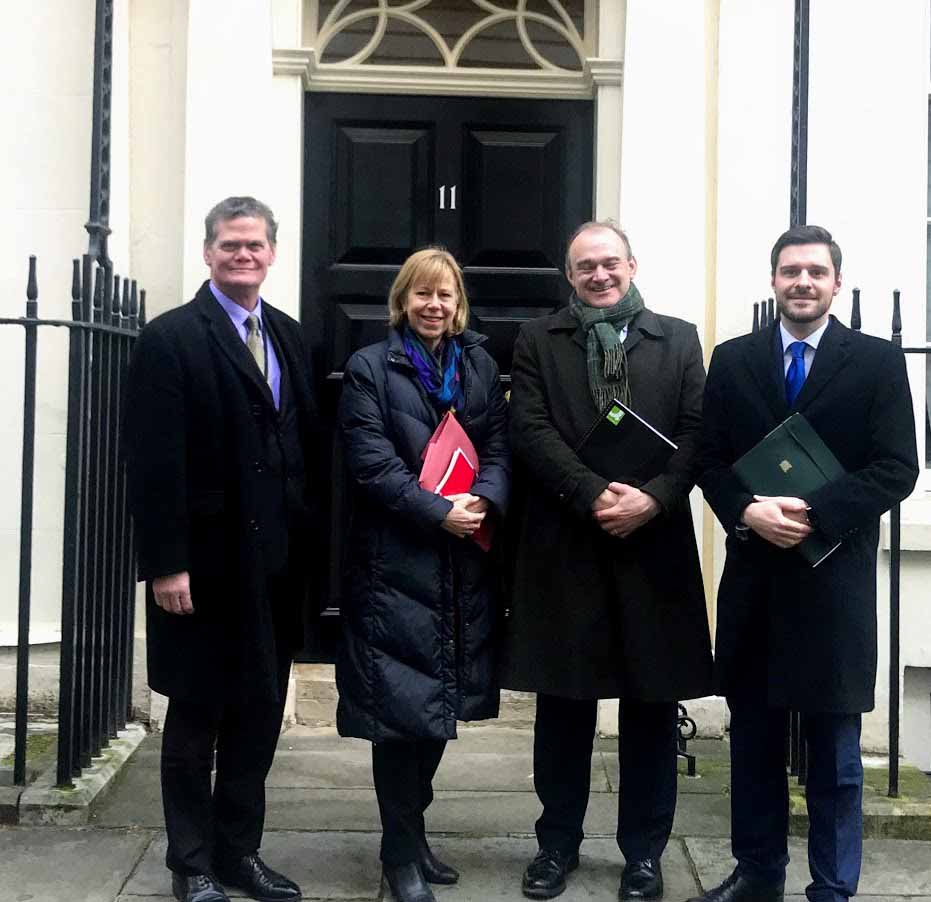 outstanding disguised remuneration loans made since April 1999 and started demanding back payment of £ tens of thousands for years gone by. This has caused incredible stress for many people particularly those nearing or in retirement.  The majority affected are contract workers, in IT, social work, cleaning etc.
I spoke in the Finance Bill debate to highlight just how unjust the loan charge is, and I raised my constituents' concerns with Chancellor Philip Hammond and Treasury Secretary Mel Stride at No 11 as part of a cross-party delegation seeking an open and fair review of the situation.
ON HEATHROW'S IMPACT LOCALLY:
I questioned Chris Grayling over his failure to guarantee expanded rail access from the west and south into Heathrow,
Then I got yet another lacklustre response from the DEFRA (Environment) Minister when I asked what they are doing to assess the noise and pollution implications of Heathrow's announcement of another   25,000   flights   irrespective   of   Runway 3
being built. She reinforced how little the Government seem to care about the impact Heathrow expansion will have on air and noise pollution in London.
FURTHER EDUCATION FUNDING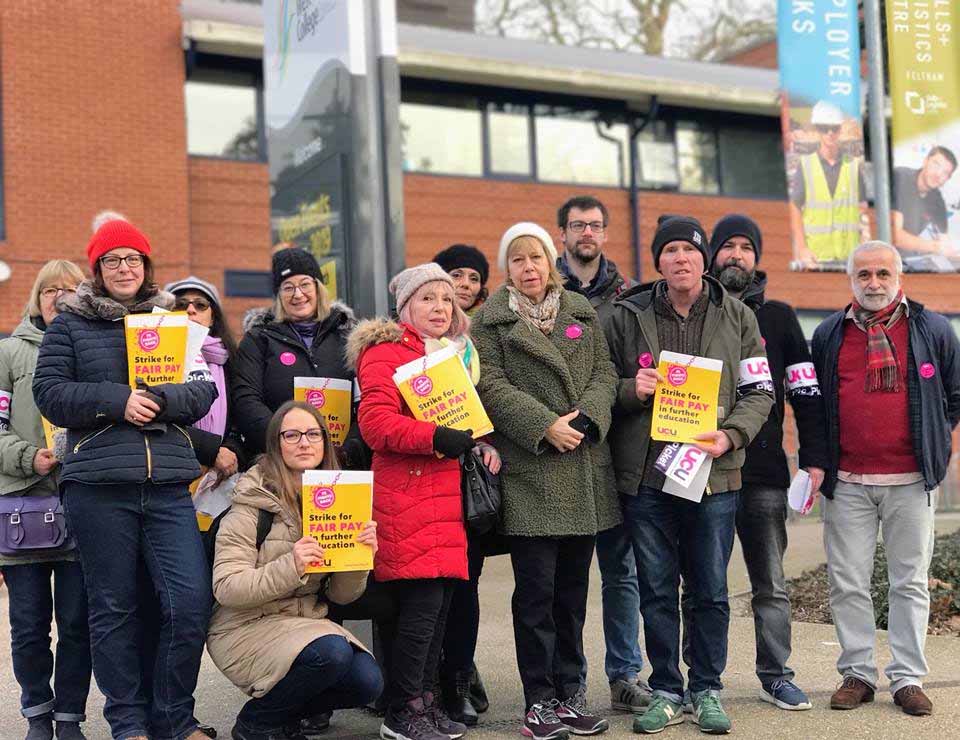 In December I reported on my visit to West Thames College, rebuilt by the Labour Government but now experiencing cuts in courses, equipment and support services.  I then spoke out for Further Education in a Parliamentary debate on College funding.   We cannot expect young people and adult returners to be able to take up jobs in the modern work-place if our colleges don't have the resources to teach the skills our economy needs.   Whilst the students value being at the college, they are understandably angry at the impact that cuts are having on their learning. West Thames offers fewer courses and as an example, English courses for adult students have virtually ended.  What also shocked the students was to know that their tutors earn around £7000 less than equivalently qualified school teachers.  That's why I supported the staff union UCU at the college, demanding a pay rise (they've had none in 10 years) and decent funding for further education.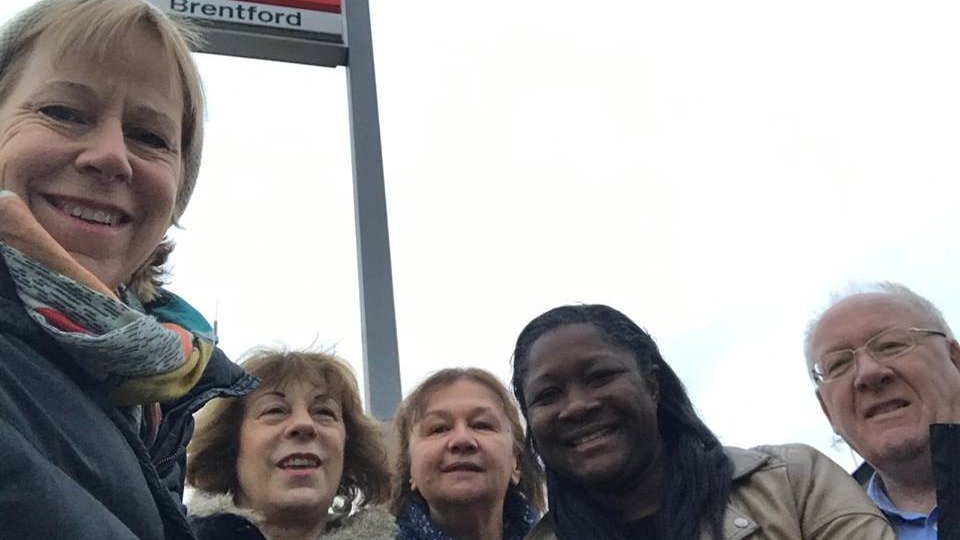 The New Year started with groups of us at local stations, leafleting residents commuting to work on the first day back after the national rail fares went up. We reminded them that Mayor Sadiq Khan has frozen London's fares for the third year in a row.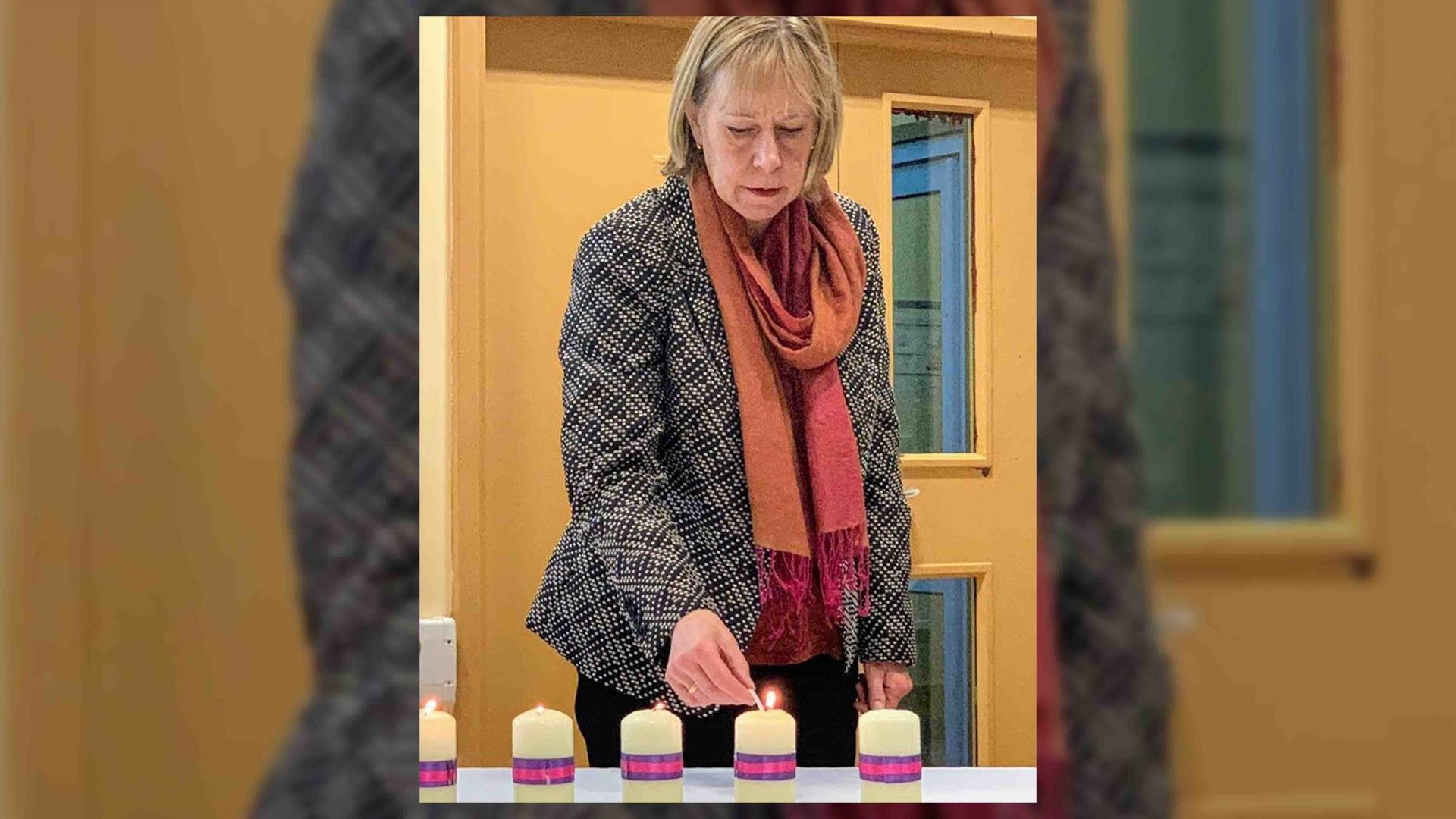 I marked Holocaust Memorial Day, the 74th anniversary of the liberation of Auschwitz-Birkenau, by signing the book of Remembrance in Parliament.
I also attended the Hounslow service, at Heathlands School, attended by the Mayor Cllr Samia Chaudhary, community leaders, Councillors school students.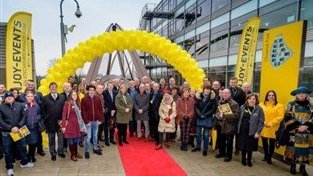 The functional and beautiful footbridge out of the north side of Chiswick Business Park opened at last, after many years pushing by many of us; residents associations, employers, Councillors and my predecessor. As a direct route to Chiswick Park station the bridge is already relieving overcrowding at Gunnersbury Station.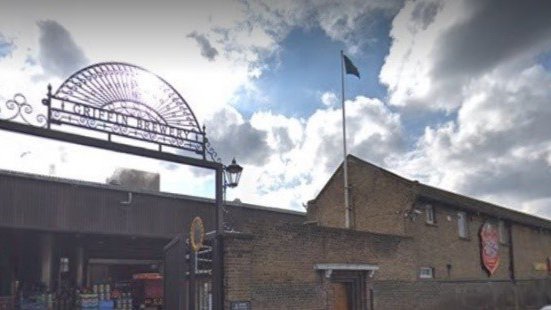 Fullers Brewery Sale - I was as surprised as everyone to hear the news that Fullers would be selling their drinks and brewery business.    The historic Griffin brewery is an iconic part of Chiswick and many local people have worked there over generations. I have been assured by the Fullers Directors that as a condition of sale, both the Brewery and the unique taste of London Pride will be kept.
KEEPING IN TOUCH
Twitter: @RuthCadbury Web: www.ruthcadbury.org.uk Facebook: " RuthCadburyMP"
Casework: for issues to raise with me as your MP, please contact my office: ruth@ruthcadbury.org.uk
Tel: 020 8581 3646 or write: Ruth Cadbury MP, House of Commons, SW1A 0AA. I hold weekly advice surgeries, please get in touch for an appointment. Many issues can be dealt with quickly be email or a phone call which saves waiting for the next available surgery.
For Diary & Parliamentary Office: email ruthcadburymp@parliament.uk Tel: 020 7219 8590

Printed from an email sent my Ruth Cadbury MP {domain.address}